Coaching Staff
Steve Sarauer- Hockey Director, Mite White Head Coach
Steve grew up playing his youth hockey in West Bend Wisconsin and eventually played Midget AAA hockey in Milwaukee with the Pettit National Selects and Wisconsin AAA, both of which are now the Milwaukee Jr. Admirals. After playing Midget Hockey Steve was invited in 2002 to the Phoenix Coyotes rookie camp where a knee injury took him out of camp. After recovery Steve played for the University of Wisconsin-Milwaukee while going to school. Steve began coaching during this time and coached multiple teams at Wisconsin AAA as well as the Pettit High School team in Milwaukee. After graduating school Steve was recruited to coach in Barrington Illinois where he became the Asst. Hockey Director of the Barrington Redwings and the Barrington Broncos High School program. Over the 4 years at Barrington High School Steve coached the JV and Asst. Coached the Varsity team. Steve's JV team won the High School State Championship 2 times and had 2 state-runner up finishes in four consecutive years. After Barrington Steve moved on to coach at the Mission AAA program and coached Peewee Majors, Bantam Minors, Bantam Majors and U16s and was runner-up in the National Tournament with the Bantam 99's and a semi-finalist with the Bantam Major 03's. Steve also took over as Director of the Lake Zurich High School hockey program and was able to develop a single team struggling high school program into a three school co-op that was able to field two teams and post impressive finishes in the IHSHL each season. Steve has been the Lake Forest High School Hockey Director and Head Varsity Coach for the past two seasons and the program has taken off since. In his first season the Varsity team won the IHSHL Varsity division league championship and for the past two seasons the Varsity team has been in the top 15 of the Varsity programs in the state. Steve also took over the reins at the Winter Club as Hockey Director this past November and it has already made a difference for the High School program. The 2021-22 LFHS Scouts will roster three teams and are moving in the right direction for the upcoming years.
Jimmy Warrick- Assistant Hockey Director, Squirt White Head Coach, Peewee White Assistant Coach
Jimmy Warrick grew up playing in the north shore area of Illinois before going on to play for 2 years at Shattuck St. Mary's. From Shattuck Jimmy starred for two years playing junior hockey in New York where he won league MVP and a scoring title. Following his junior career Jimmy committed to play for the Aurora University Spartans an NCAA D3 team.
Jimmy has a background in coaching at the AAA level as well as the high school level. He was also a scout for the Johnstown Tomahawks in the NAHL and the London Knights in the Ontario Hockey League. Jimmy also does skating and skills sessions with all age levels.
Jimmy's passion for coaching started at a young age. He has been working with many youth AA and AAA teams as well as players individually. He is a very energetic and motivated coach who loves the game and loves to teach it. His passion is shared on the ice during every skate. Jimmy takes a personal interest in each and every player, and is committed to ensuring that each player with whom he works is challenged to reach his/her full potential. He does this by using a wide array of experience and success, along with his vast knowledge, to develop and create complete players at all ages and levels.
Casey LaBonte- Peewee White Head Coach, Squirt White Assistant Coach-
Casey LaBonte is a prominent skating and skills coach for Warrick Hockey Advantage. Casey's background and knowledge extends from his past playing career to his current coaching positions. Casey has benefited many young adults throughout their playing careers. He has worked with players of many different levels and age groups. Casey's goal is to assess player skills to design and implement his program to develop hockey players to the best of their ability in hopes of moving them onto the collegiate or professional levels.
Claude Desgagne 
Bantam White Head Coach
Claude has a Degree in Kinesiology from Laval University Majoring in Biomechanics and Sport Psychology.
This is Claude's 4th season with the Scouts program.  Claude has a extensive coaching resume in both Canada and the US and has been a important contributor to the LFHS players individual skills
  1990-1995 owned and operated high altitude training camp in British Columbia 
  1991-1994 Okanagan Hockey school as Director of Hockey Development and Power Skater
  1995-2001 Chicago Young Americans Skills Director and Off-ice Training  Director 
   2002-2006 Chicago Young Americans Head Coach 
   2012-2015 Highland Park JV Head Coach 
   2016- 2018 Lake Forest JV Head Coach 
   2019-2020 Lake Forest JV Assistant Coach 
Claude also owns and operates a training facility in Highwood since 2010.
Dave Swarthout- Peewee White Assistant Coach- 
Dave began his coaching career in 1994 working with players from the ages of mites-peewees until 2008 where he then began to coach at Brookfield High school. Dave came to the Winter Club three seasons ago and brings years of experience as well as a positive attitude and a desire to make players reach their potential. Dave has a ton of passion and it shows every single time he touches the ice. Dave played a key role in helping our Peewee White team make a NIHL Championship appearance in the 2020 season and we are lucky to have him on staff. 
Mike McCann- Bantam White Assistant Coach
This will be Mike's first season with the Winter Club. He grew up in Barrington, IL where his dad taught him to skate on the frozen pond. He played mini mites for the Barrington Red Wings, mites for the Glenview Stars, and Squirt-Bantam for AAA Team Illinois.
He left home to attend Ealgebrook School in Massachusetts during his 8th and 9th grade years where he continued to grow as a hockey player on the Varsity team, excelled in the classroom, found a love for theater, and enjoyed playing football and baseball during the fall and spring seasons. Upon graduating from junior prep school, Mike continued his prep school journey at Salisbury School in Connecticut. During his time at Salisbury, Mike played Varsity hockey all three years where his team won the Flood Marr Tournament and were New England Champions. He also played football, soccer, baseball, and cycling during his time at Salisbury.
After graduating high school, Mike attended Colgate University in Hamilton, NY to play NCAA Division 1 college hockey and majored in Educational Studies. During his time at Colgate, the men's hockey team won the Nebraska Omaha Tournament, won the University of Minnesota Mariucci Tournament, made the ECAC final four 3 out of his 4 years, and made the NCAA Tournament during his senior year with the Raiders. Mike was placed on Colgate Hockey's top 20 player list of most games played in a career as a Raider with 144 games played. He received the Whit Williams Award his senior year for leadership.
He went on to play minor pro in the United States during the 2014-2015 season for Peoria and Mississippi before going overseas to play the 2015-2016 season in Hungary.
Mike will be coaching his 5th year with the Lake Forest Scouts as JV head coach and Varsity assistant. He is thrilled to work with the Winter Club players to prepare them for high school hocke
Matthew Kunach-Squirt Green Head Coach and Squirt White Assistant Coach
Matt started playing hockey around 6 years old and played hockey for about 15 years. Matt's two most recent seasons he played for the Chicago Young Americans AAA. This last 2019/2020 hockey season he played junior hockey out in New York, out there he helped coach practices for all the youth teams. Matt is a young coach bringing a lot of experience to the players and will help each player develop and get ready for whatever there next level may be.
James Coates- Squirt Green and Peewee Green Assistant Coach
James Coates grew up playing hockey in the Northbrook Bluehawks and Skokie Flyers organizations, with experience at the NIHL Gold and Elite levels. He then went on to play Junior A hockey in the USPHL for three years. Following the conclusion of his playing career, James coached for the Hoffman Estates TImberwolves hockey club for two years at the Peewee Gold and Elite levels. He then went on to coach for the Northern Express hockey club for one year at the CSDHL Bantam Minor level. During that time, James pursued his college education and graduated from the University of Illinois at Urbana-Champaign with a degree in Aerospace Engineering in December of 2020.
Tristian Malone- Mite Green Head Coach and Peewee Green Head Coach
Tristian Malone grew up and played hockey in Skokie, Illinois. Tristian started playing hockey when he was 5 years old and has been in love with it ever since. After graduating high school he went to New York and played for the New York Aviators in the USPHL for 2 years. After that he went on to college where would play hockey at Illinois State University. After earning a degree in Psychology and child developed, he is now a special Education teacher in Glencoe. Tristian has a great attitude while coaching and is a huge asset on both Mite Green and Peewee Green.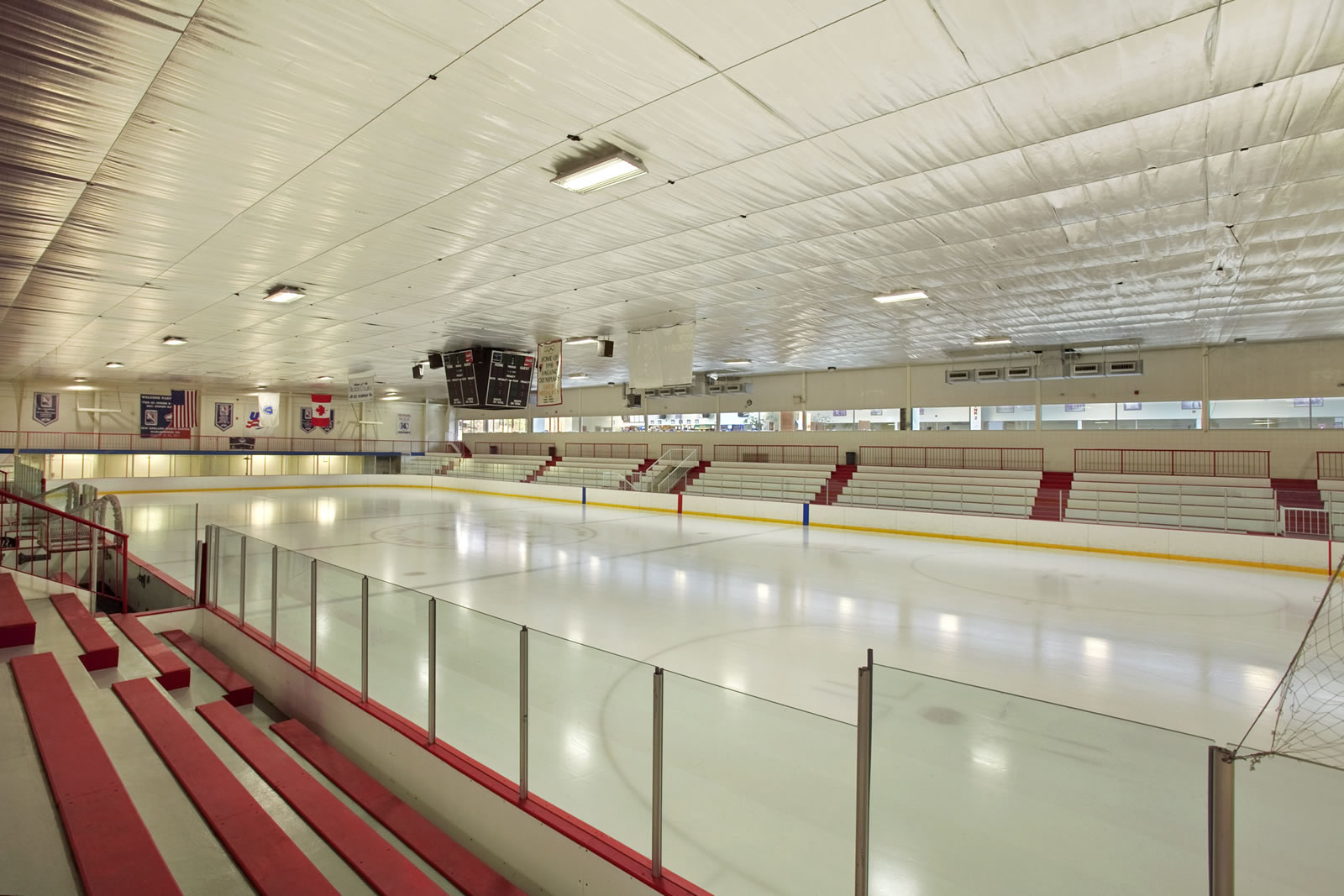 Alex Budzinski- Bantam White and Peewee Green Assistant Coach
Alex will be going into his second year of coaching with the winter club. He started playing hockey at the age of 8 for the Skokie flyers and played majority of his younger years in their NIHL travel program. He moved on to play his senior year for his high school and then ended his playing career playing for the Eastern Illinois Panthers in the ACHA. He has a passion for the sport of hockey and is excited to continue that as a coach here at the winter club. As one of our coaches, Alex's goals are to develop our young player's skills and grow their passion for the game.
Denean Gorman- Figure Skating Director
Denean has over 20 years of coaching experience. She began coaching and doing choreography at a local rink her senior year of college in De Pere, Wisconsin. Since then, she has coached all levels of children through adult skaters. She has choreographed routines for individuals, pairs, and groups for multiple ice shows and various skating exhibitions. She also has experience as a competitive IS and US figure skating coach. She has been skating since she was 10 and completed her own skating career as a competitive Intermediate Ladies competitor before entering high school. Denean has a passion and love of the ice that emanates as she teaches all levels of skating. Denean also has been an elementary teacher for over 25 years and currently teaches 3rd grade at a local school.
Tommy Sher- Mite White & Squirt Green Assistant Coach
Tommy Sher started playing hockey at 5 years old, playing for the Vernon Hills Ice Dogs. He continued to play on the Mundelein high school varsity team. After his playing career ended, along with coaching at winter club, Tommy recently became a certified personal trainer and is looking forward to Pursuing a career in the fitness industry.
Jack Carrabine- Mite Green Assistant Coach
Jack played hockey at Winter Club for seven season. Winter Club was a big part of his childhood growing up, and having the chance to make a positive impact on the kids, as he experienced, is a key reason why he wanted to join the coaching staff. Jack is currently a Junior at Lake Forest High School, and plays for the Hockey and Lacrosse teams. Hockey is a great sport to play, and Jack is excited to see the perspective of the sport through the eyes of a coach.
Austin Rice- Mite Green Assistant Coach
Austin is a junior at Lake Forest High School. He played his youth hockey at Falcons, and now plays hockey at the high school. Austin grew up coming to WC and skating with friends. He has always loved the game, and is excited to coach it.
Murphy Moorhead- Mite Green Assistant Coach
Murphy has been a long time player, member, and student at the Winter Club. He started playing hockey on the ice at WC. His Mom would drop him off at 9am and pick him up at 9pm every day. Murphy is also a key player for the Lake Forest High School Hockey team. Murphy is a great addition to our Mite coaching staff.
Christiana Von Aulock- Mite White Assistant Coach